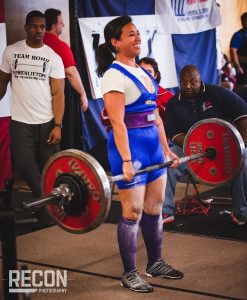 2016 USA Powerlifting for Pink – #GA-2016-08
Lifters, click here to view the schedule and detailed information about the meet schedule and details.
****ROSTER INFORMATION: Here is the roster****  Sessions and Flights are posted! Weigh ins will be done by lot number. Lot numbers will be added to the roster closer to the meet.
This USA Powerlifting meet was created specifically for CrossFitters and first-time competitors who want to set new personal records in the squat, bench, and deadlift. Of course, non-CrossFitters and more experienced lifters are welcome too!
This meet is also a fundraiser for local breast cancer patients that are in need of financial assistance while undergoing treatment. Most of us have all been affected by this disease or know someone whose life has been impacted or lost due to it. You can help by volunteering your time at the event, donating a service or goods for the silent auction, and making a cash donation at the event. Contact Lara Sturm to volunteer or donate an item: lara@crossfit-johnscreek.com
Venue: CrossFit Chattahoochee, 3379 Buford Highway, Duluth GA 30022. Click here for directions
Divisions: Full-power (raw), Bench-only, Push-pull (Bench, deadlift), and Deadlift only. A Novice Division (1st time competing in USA Powerlifting) will be available within these divisions as well.  There will be divisions for all age groups including Youth, Teen, Junior, and Masters. All meet fees are non-refundable.
Registration:  The registration button has been disabled as this meet filled up within hours.  

WAITLIST INFORMATION: This meet filled up quickly and the wait list is becoming extensive. Due to limitations of the registration system, we cannot publish the waitlist. To find out where you are on the waitlist, please email: lara@crossfit-johnscreek.com. If you are on already on the waitlist and are interested in competing in a single lift competition (bench OR Deadlift, not both) we may be able to accommodate you. To find out more, email: lara@crossfit-johnscreek.com.

Still itching to lift in a meet before the end of the year? Consider lifting at the USAPL Southeast Regionals.
READ THIS SECTION!!!! Things to keep in mind before registering to compete:
You MUST be a current USA Powerlifting member to compete. Click Here to join. (Cost to join is $45)
Cost of the meet is $85 for all divisions.
Cost of each additional division is $30.
We almost ALWAYS sell out of meet t-shirts so pre-order them BEFORE the meet.
10% of the competitors WILL be drug tested. Selections are random.
All meet fees are non-refundable! This is a fundraiser, unused meet fees will be donated!
There are a few items that are mandatory to wear on the platform. These include:
A singlet
Underwear without legs (men: this means you must wear: "tighty whities" or a standard athletic supporter)
A non-supportive T-shirt (V-necks and pockets are not allowed)
Long knee socks for deadlifts
Gear that can also be used by raw lifters includes the following:
Knee sleeves*
Belt*
Wrist wraps*
NEW TO USA POWERLIFTING?
Know the standards of each lift and the commands, you need to follow. They are simple but don't let the day of the meet be the first time you hear them!!!! Click the links below for a short video on each!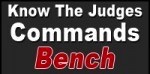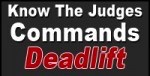 More questions? Contact: Lara Sturm – lara@crossfit-johnscreek.com